Barcelona is the administrative and cultural capital of Catalonia. The city's two thousand year history has left its mark in its architectural, artistic and cultural heritage. Its excellent international communications, its Mediterranean climate and its cosmopolitan atmosphere make it a privileged city indeed.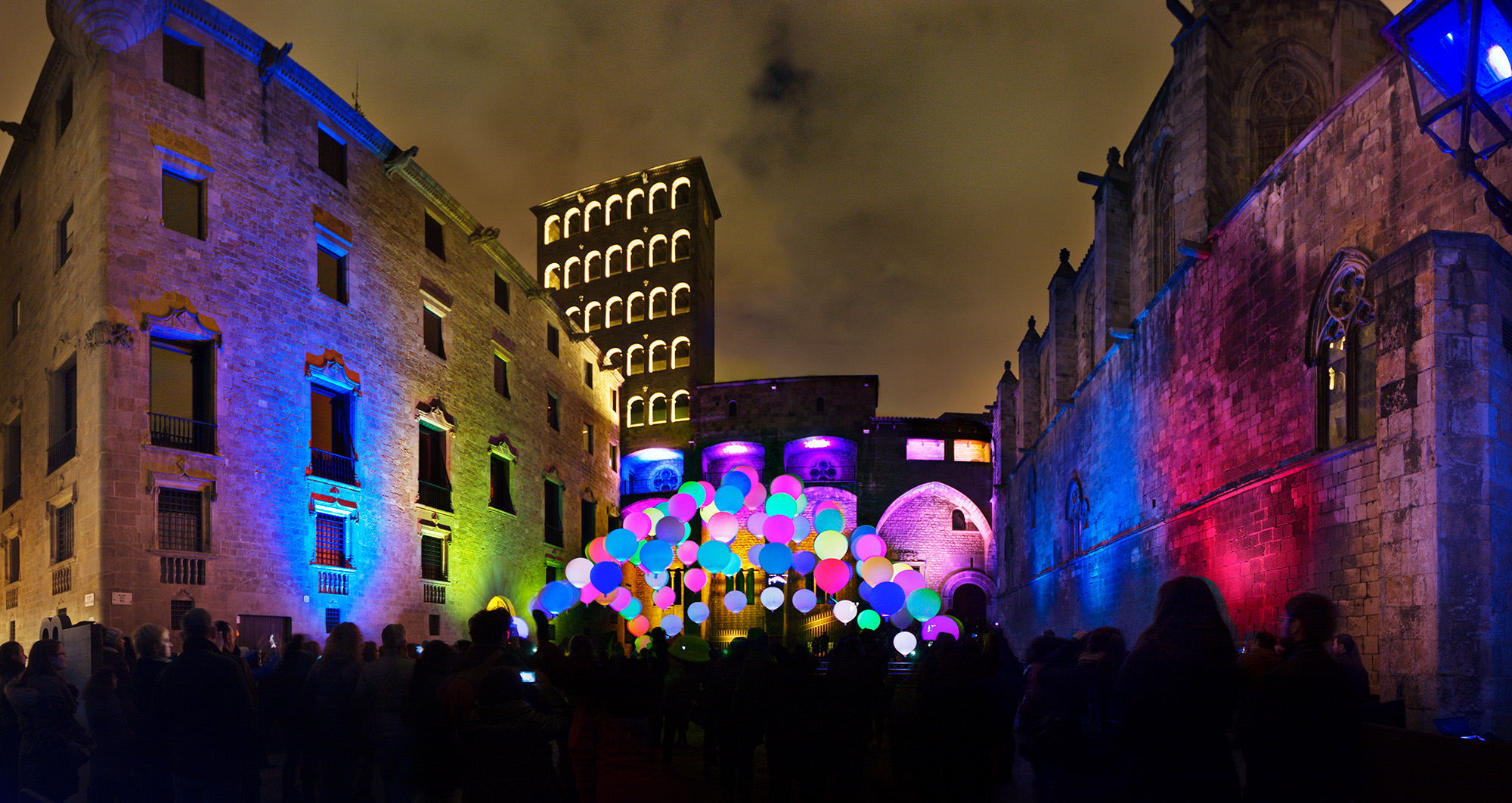 AN OWN LANGUAGE AND CULTURE
If before your arrival you want to make a first approach to our language we recommend you not to hesitate visiting the following links, as it will help you to choose the option which best suits your needs.
Consorci per a la Normalització Lingüística: To check the different levels where you can register for following the face, distance learning or online teaching modalities. + info →
Parla.cat: virtual learning environment with different options: parla.cat →
Intercat.cat: information about Catalan courses at Catalan universities, official exams, online resources, language exchanges, etc. intercat.cat →
Useful tips to prepare everything you need to enjoy your stay
Barcelona
International
Welcome Desk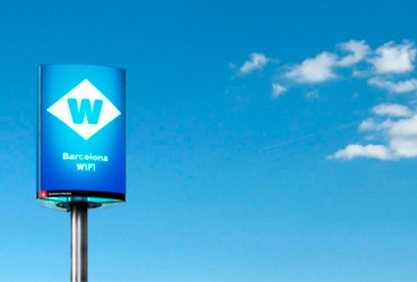 BARCELONA WIFI
Barcelona WiFi is a Barcelona City Council service that enables you to connect to the Internet through WiFi access points, or hotspots, located in various municipal amenities and public access points. You can check the WiFi stations here →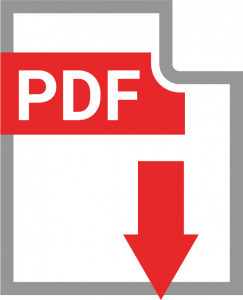 Download user manual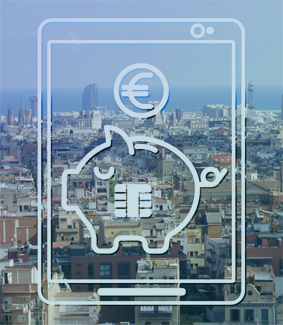 BANKS AND SAVINGS BANKS
Banks and savings banks open from Monday to Friday, usually from 08.30 a.m. to 2.00 p.m. some also open on Thursday evenings, except in summer, when they only open in the mornings. A number of currency exchange offices can also be found in the city centre and near to some tourist attractions. Foreign students, researchers and lecturers (both those who come from EU Member States and those from outside the EU) can open a non-resident account in the different financial institutions upon provision of a valid passport. Citizens of EU Member States can also open an account as residents. We would recommend that you ask about the conditions offered by the different banks and choose the one that is most appropriate to your needs.
HOW CAN I OPEN A BANK ACCOUNT?
You will need a passport or NIE (from Member States: you have to ask for it at the Foreigners' Office in Rambla Guipúscoa, 79. Barcelona: –prior appointment →-; others: you have to ask for it at the Foreigners' Office in Passeig de Sant Joan, 189. Barcelona) and a letter of acceptance from the host university or research center or any document that proves you are studying or doing research in a centre in Catalonia.
MEALTIMES
In Barcelona, like in the rest of Spain, the custom is to eat late:
Breakfast: between 08.00 and 11.00 a.m.
Appetisers (or vermouth): at weekends it is typical to have a snack between 12.00 noon and 02.00 p.m.
This snack consists of small tapas accompanied by a soft drink or the classic vermouth.
Lunch:between 01.30 and 03.00 p.m.
Afternoon snack: between 05.00 and 06.30 p.m.
Dinner:between 09.00 and 10.30 p.m. In general you should have no real problem finding somewhere to eat at any time of day. Restaurants are open at lunch and dinner times and if you want to eat outside of these times, you can always do so in a bar or cafe, where you can usually order sandwiches or tapas.
BUSINESS OPENING HOURS
From Monday to Saturday, the city's businesses usually open between 09.00 and 10.00 a.m and close for lunch at 01.30 or 02.00 p.m, reopening for the afternoon between 04.00 and 05.00 p.m. They close for the evening between 08.00 and 09.00 p.m. Large shopping centres and many shops in the city centre are open right through from 10.00 a.m. until 09.00 or 10.00 p.m.
HOW CAN I ACCESS THE PUBLIC HEALTH SYSTEM?
The health card allows you to access the services of the public health system. All people registered, with a residence permit, can get the health card. You should go to the Center for Primary Care (CAP) in the neighborhood. You can also call 902 111 444.
PUBLIC HOSPITALS
Hospital Universitari General de la Vall d'Hebron:
Pg. de la Vall d'Hebron, 119 – Tel. 93 489 30 00 – 08035 Barcelona
vallhebron.com →
Hospital de la Santa Creu i Sant Pau:
C/ Sant Quintí, 89 – Tel. 93 291 90 00 – 08041 Barcelona
santpau.cat →
Hospital Dos de Maig:
C/ Dos de Maig, 301 – Tel. 93 507 27 00 – 08025 Barcelona
csi.cat →
Hospital Sant Joan de Déu:
Passeig Sant Joan de Déu, 2 – Tel. 93 253 21 00 – 08950 Esplugues de Llobregat
sjdhospitalbarcelona.org →
Hospital Clínic de Barcelona:
C/ Villarroel, 170 – Tel. 93 227 54 00 – 08036 Barcelona
clinicbarcelona.org →
Hospital del Mar:
Pg. Marítim, 25-29 – Tel. 93 248 30 00 – 08003 Barcelona
parcdesalutmar.cat →
Hospital de l'Esperança:
C/ Sant Josep de la Muntanya, 12 – Tel. 93 367 41 00 – 08024 Barcelona
parcdesalutmar.cat →
Hospital Universitari de Bellvitge:
C/ Feixa Llarga, s/n – Tel. 93 260 75 00 – 08907 L'Hospitalet de Llobregat
bellvitgehospital.cat →
WHY DO I NEED TO REGISTER AND WHERE DO I HAVE TO GO?
The registration allows being a resident of the city of Barcelona. All people, with or without residence permits have to register. You need to prove residency in the municipality in procedures related to the Aliens Act and access to public services. You should go to a Citizens Advice Bureau (OAC) or call 010.
CITIZEN SERVICE OFFICES
Oficina d'Atenció Ciutadana de la Marina: – Pg. Zona Franca, 185-219 Sants-Montjuïc Oficina d'Atenció Ciutadana de la Plaça Sant Miquel: – Pl. Sant Miquel, 3 Ciutat Vella Oficina d'Atenció Ciutadana de Zona Nord: – Av. Escolapi Càncer, 5-7 Nou Barris Oficina d'Atenció Ciutadana del Districte de Ciutat Vella: – C/ Ramelleres, 17 Ciutat Vella Oficina d'Atenció Ciutadana del Districte de Gràcia: – Pl. Vila de Gràcia, 2 Gràcia Oficina d'Atenció Ciutadana del Districte de l'Eixample: – C/ Aragó, 328 Eixample Oficina d'Atenció Ciutadana del Districte de les Corts: – Pl. Comas, 18 Les Corts Oficina d'Atenció Ciutadana del Districte de Nou Barris: – Pl. Major de Nou Barris, 1 Nou Barris Oficina d'Atenció Ciutadana del Districte de Sant Andreu: – C/ Segre, 24-32 Sant Andreu Oficina d'Atenció Ciutadana del Districte de Sant Martí: – Pl. Valentí Almirall, 1 Sant Martí Oficina d'Atenció Ciutadana del Districte de Sants-Montjuïc: – C/ Creu Coberta, 104 Sants-Montjuïc Oficina d'Atenció Ciutadana del Districte de Sarrià-Sant Gervasi: – C/ Anglí, 31 Sarrià-Sant Gervasi Oficina d'Atenció Ciutadana del Districte d'Horta-Guinardó: – C/ Lepant, 387 Horta-Guinardó Oficina d'Atenció Ciutadana Monumental – C/ Sicília, 216-218 Eixample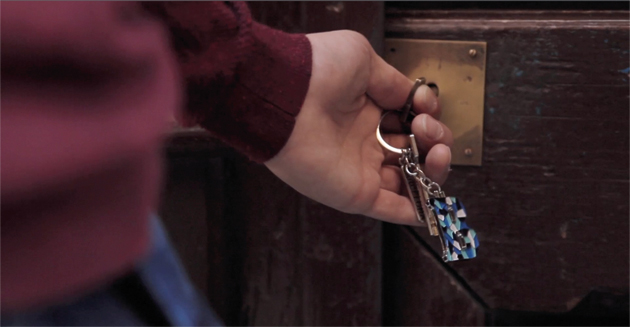 There are different forms of transport for getting around Barcelona city centre and the outskirts: metro, bus, train (Rodalies de Catalunya and Ferrocarrils de la Generalitat de Catalunya) and tram, as well as taxi. We recommend you have a look at the website of the Àrea Metropolitana de Barcelona (AMB).
WHICH CARD CAN YOU RECOMMEND ME TO TRAVEL BY PUBLIC TRANSPORT?
Here you can check the integrated travel cards (for travelling by metro, bus, FGC, Tram and Rodalies de Catalunya): tmb >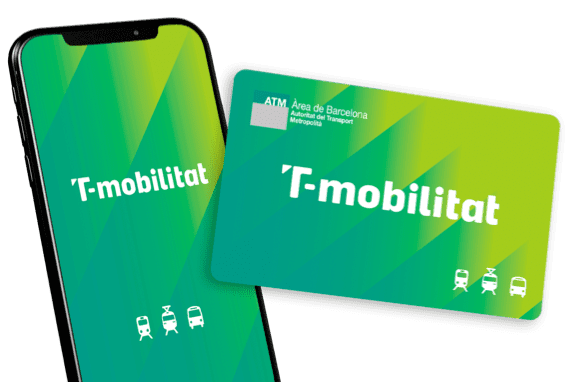 T-Mobilitat
Digital ticketing system with contactless technology that offers you improvements in terms of use, service and information on public transport. The T-mobilitat has two different supports: the T-mobilitat card and the mobile application (Android with NFC technology). You can register on the T-mobilitat platform and request your card online or in person, at the T-mobilitat Center or at any of the network's authorized service points. This system allows you to access any means of collective public transport of the 6 crowns of the Integrated Fare System and you can load the following transport tickets:T-casual, T-usual, T-jove, T-usual FM/FN, T-jove FM/FN, T-familiar, T-16. t-mobilitat.atm.cat→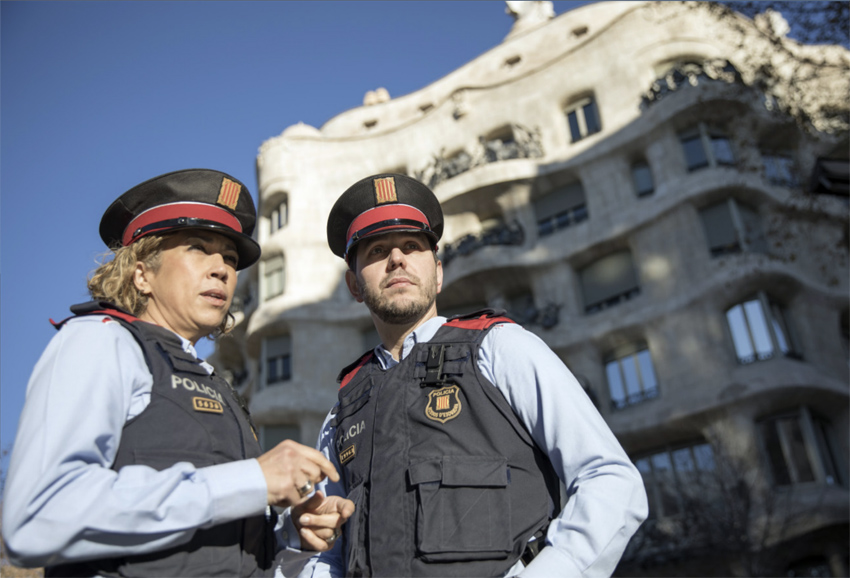 Catalonia is a European country that has achieved high levels of peaceful coexistence, constituting itself as a safe society where all citizens can fully enjoy the free exercise of their rights.
Ensuring a welcoming and peaceful society is a shared responsibility between institutions and citizens, that in a cooperative way, favors the configuration of a free and comfortable society for everyone.
Given that individual participation in the management of safety, we recommend that you follow the basic tips that are exposed here and which will provide the appropriate means and resources to give you solutions to problems that may arise over your visit to our country.
Moreover, before starting a journey, it is advisable to collect the information that may become relevant. So, it is desirable that you record addresses, phone numbers of institutions and services that in certain situations can be very helpful
WHERE I CAN GET MY FOREIGN DEGREE APPROVED/VALIDATED?
MOBILE TELEPHONE AND INTERNET??