Abat Oliba CEU University, located in Barcelona, is one of three privately run, social-initiative universities that make up the CEU educational group, established by the Catholic Association of Propagandists. Officially recognized as a university in 2003, it has more than forty years' experience in the provision of higher education. Its current structure comprises three faculties (Law and Business; Communication, Education and Humanities; and Health and Life Sciences/Psychology), in which undergraduate and graduate studies are taught. Among its most distinguishing features is the satisfaction of its students and the high employability rate of its graduates, as demonstrated in various studies by independent bodies. Furthermore, as part of its commitment to the internationalization of studies, the University also offers several degrees that are taught in two languages.
Keenly aware of the importance of the professional prospects of its students, the University has developed a teaching methodology based on classes in small groups, workshops and practical seminars, and individualized tutoring programs. The University also offers a range of programs for skills development and international mobility, such as internships abroad, among others, meaning students receive the best education to prepare them for the world of work, be it at home or abroad. The alumni employment rate is 95.33 % (AQU 2020 jobs market insertion survey).
Abat Oliba CEU University is committed to academic and professional excellence, as well as to the comprehensive education of its students.
Reasons to study at UAO CEU
EXPERIENCE
Abat Oliba CEU University is one of three universities in the CEU Group, the largest private institution of its type in Spain:
– 90 years training professionals
– More than 210,000 students have studied at UAO CEU
EMPLOYMENT
• 95.3% of our students find employment upon completion of their studies
• Social and Legal Sciences Area: 95.9%, more than 6 points above the average of Catalan universities (89.8%).
• Psychology Area: 93.3%, the highest of the Catalan universities and more than 10 points above the average of Catalan Universities (82.9%).
Survey conducted by the AQU (Catalan University Quality Assurance Agency) in 2020.
INTERNATIONAL VOCATION
Our students acquire language and cultural knowledge necessary to work anywhere in the world.
• 13 bilingual programmes taught in English.
• Specialization programs in the US and Germany.
• Study visits to both national and international companies and production centres through a programme of placements.
• More than 135 agreements to carry out part of their studies or internships at the best universities in more than 35 countries throughout Europe, America and Asia
PROGRESSIVE INTERNATIONAL DEVELOPMENT
New international experience that encourages students from all degree programmes to internationalise their studies from the first year to the fourth, with international collaborative activities, academic exchanges of both teachers and students, participation in international research projects and proposals for short-or-long-term stays in foreign universities.
TALENT & WORK
We train people and boost career prospects through a highly effective system of internships and employment programmes, one that understands and integrates the needs of companies and which promotes the very best of each student to develop their skills and help them achieve their professional goals. Includes:
• Professional Careers Orientation Service
• Work Placement and Employment Service
• Entrepreneurship Department
• Links to Companies
SCHOLARSHIPS AND STUDY GRANTS
CEU is the private educational institution that grants the most scholarships and financial aid to its students.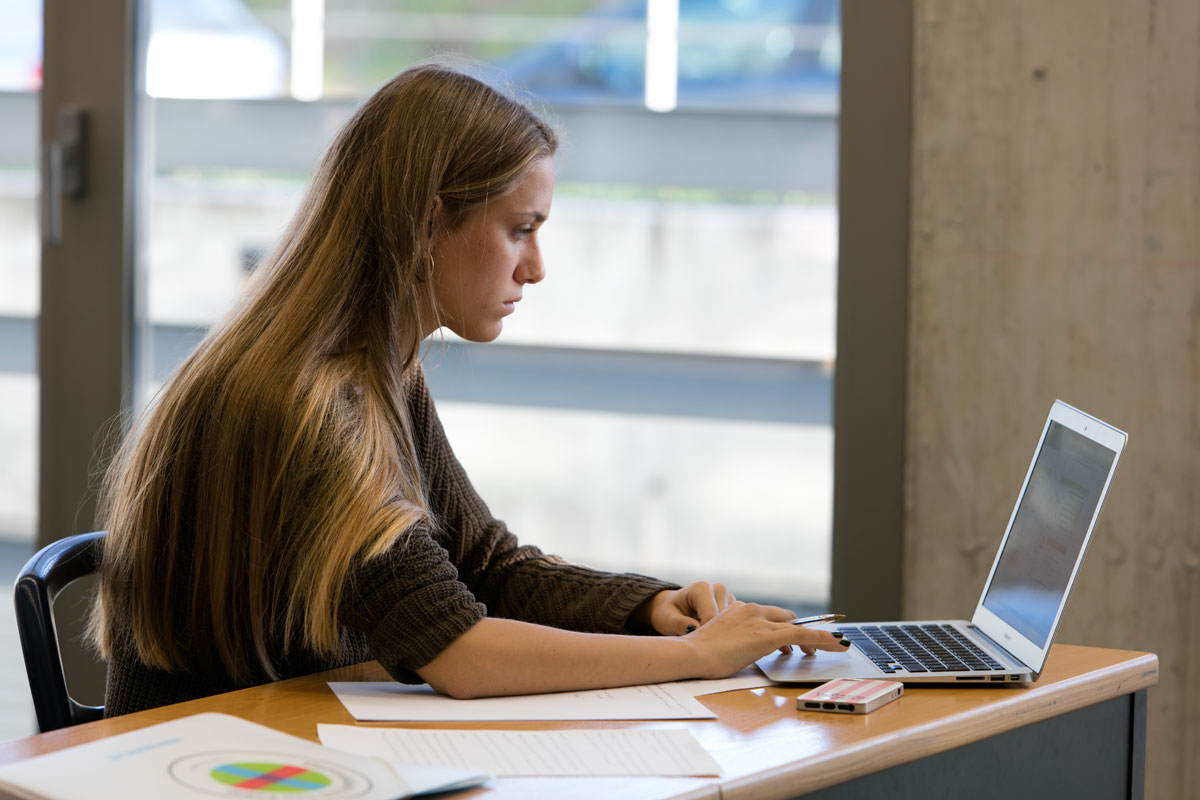 INTERNATIONAL GUIDANCE SERVICES
If you are an international student, Abat Oliba CEU University helps you obtain the documentation necessary to complete your registration (UNED accreditation or validation of qualifications) and with all necessary formalities for your transfer (NIE foreign identity number, health care, etc.).
To this end, you should contact the University Information and Guidance Service at futurosalumnos@uao.es.
Information Service
C/ Bellesguard, 30
08022 Barcelona
Phone:
(34) 932 537 200
WhatsApp:
(34) 911 062 473
E-mail:
Web:
International Relations Service
C/ Bellesguard, 30 – Office 1.09
08022 Barcelona
Phone:
(34) 932 540 918
E-mail: