A federation of university institutions
Ramon Llull University (URL), located in Barcelona, is a private, non-for-profit university. It is inspired by humanist and Christian values and promotes a public service that aims to provide a high-quality, personalised education to respond to the needs of our society. It also has a clear commitment to the internationalization of its activity, to promote excellence in academic and research training.
Ramon Llull University comprises nine higher education and research institutions with a long tradition and a prestigious reputation in Catalonia (IQS, Blanquerna, La Salle, Esade, Pere Tarrés Faculty of Social Education and Social Work, Ebro Observatory University Institute, Vidal i Barraquer U.I. of Mental Health, Borja Institute of Bioethics and ESDi Higher School of Design, an associated school).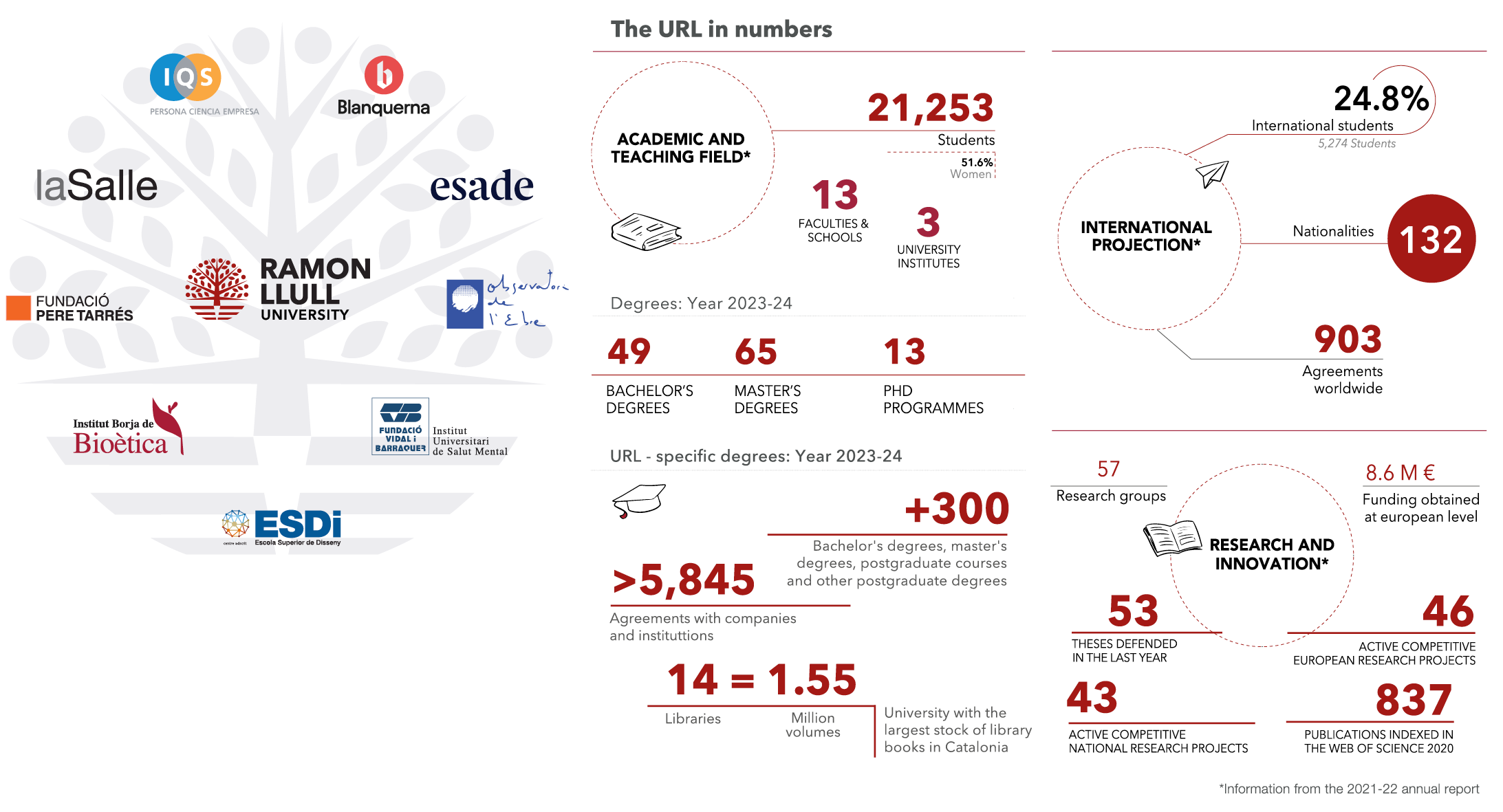 General information
C/ Claravall, 1-3
08022 Barcelona
Phone:
(34) 936 022 200
Fax:
(34) 936 022 249
E-mail:
Web:
International Relations Office
C/ Claravall, 1-3
08022 Barcelona
Phone:
(34) 936 022 231
Fax:
(34) 936 022 249
E-mail:
Web: