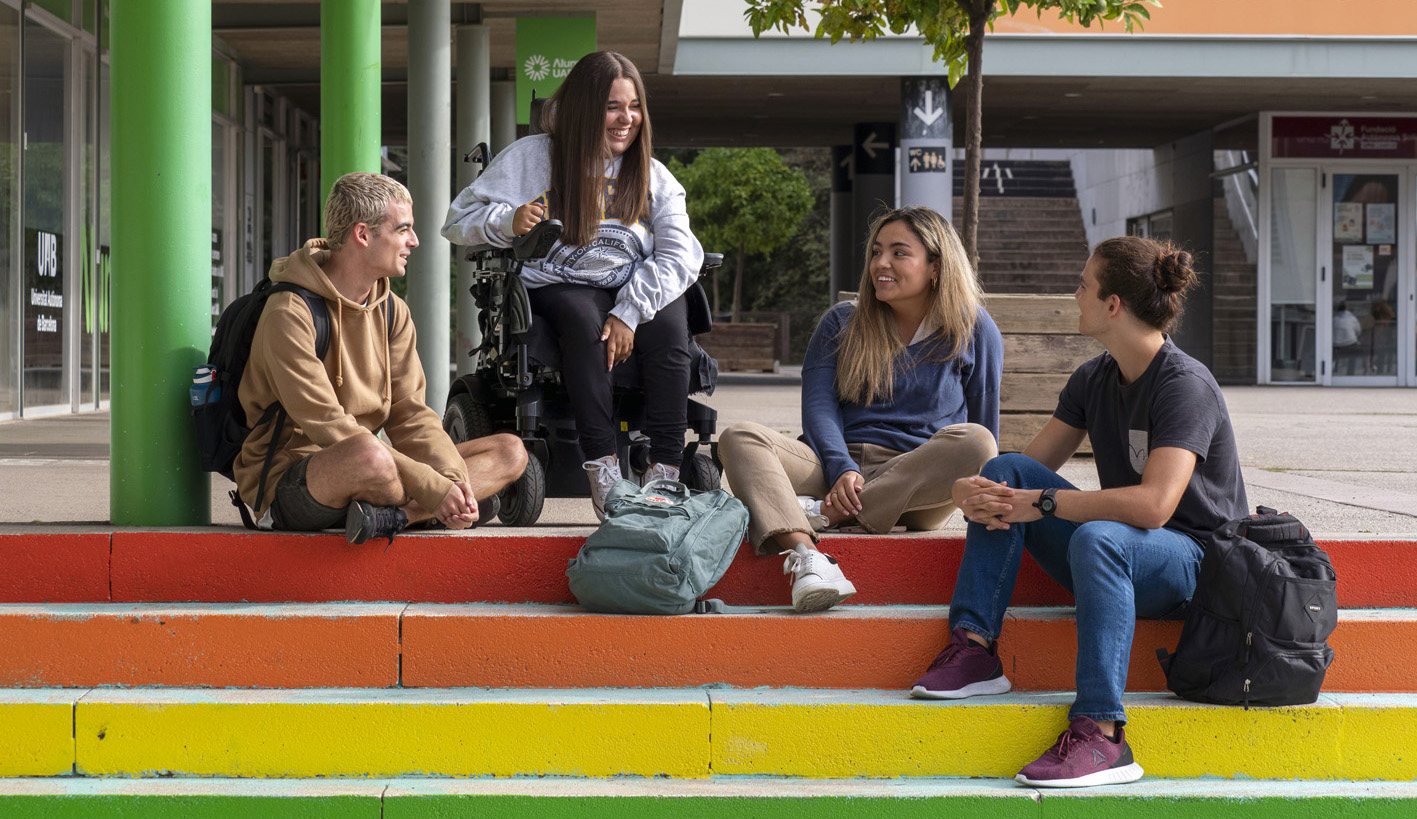 The Universitat Autònoma de Barcelona (UAB) is a leading public university with a strong international vocation, highly committed to promoting mobility, collaboration and the capture of talent.
The UAB offers top level academic programmes in all areas of knowledge, with almost 100 Bachelor's degrees, some 400 University and UAB-specific Master's degrees and Graduate diplomas (continuing education) and almost 70 PhD programmes. Academic teaching at the UAB is characterised by its multidisciplinarity and is closely linked to many research activities. The UAB pioneers the implementation of several action plans focused on increasing sustainability and environment-friendly measures on campus.
Founded in 1968, the UAB is one of the top academic institutions in Spain and the European Union. It is one of the leading universities in many world rankings such as the QS World University Rankings (QS WUR), the Times Higher Education World University Rankings (THE WUR), the Academic Ranking of World Universities (ARWU) and the UI GreenMetric World University Ranking.
The UAB campus measures 263 hectares – of which 60% is covered in forests and green areas – and is just a stone's throw away from Barcelona. It offers all types of services: specialised libraries open 24 hours a day, computer halls and laboratories, a language school, healthcare centre, sports hall, theatre, cinema, restaurants and shops, as well as a hotel and residence halls with space for almost 2,100 students. Approximately 50,000 people can be found on campus daily, with some 10,000 international students from 90 countries worldwide. Every year, the UAB reaches new mobility agreements with universities from around the world.
In 2016, the UAB Barcelona Summer School was created. It offers a wide array of subjects in several fields and takes place from the end of June to the beginning of August. Most of the courses are taught in English, with an option to learn and improve your Spanish as a Foreign Language. Depending on the regulations of each home university, especially if there is a mobility agreement with the UAB, students will be able to transfer the credits earned during their stay to their current degree.

Contact with InfoUAB
Plaça Cívica
08193 Bellaterra – Campus UAB
Phone:
(34) 935 811 111
E-mail:
Web:
uab.cat →
Facebook-UAB → 
Twitter-UAB → 
Instagram-UAB → 
Contact with UAB International Support Service
Building Biblioteca de Comunicació i Hemeroteca General. Building N, Plaça Cívica
08193 Bellaterra – Campus UAB
Phone:
(34) 935 812 210
E-mail: